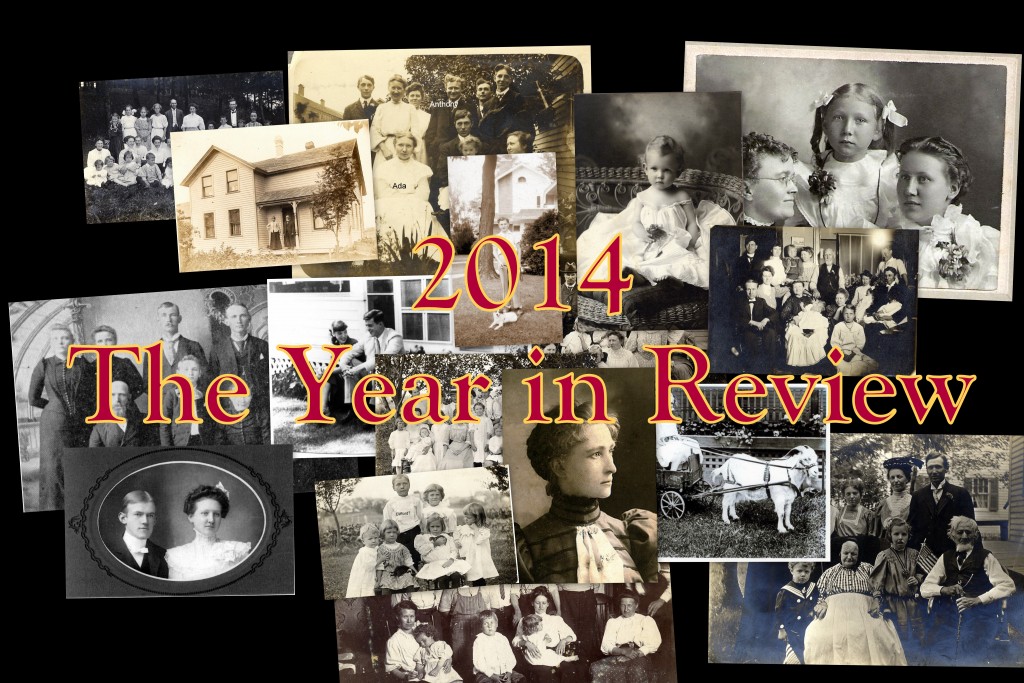 Happy 2015 everyone!  Walvoord History.com (as usual) has great plans for the next year. And (as usual) those plans may or may not get accomplished.
First, the year in review:
WalvoordHistory.com, the website is sporting a new look using a "responsive" WordPress theme called Frontier. This theme has great flexibility and makes the website look consistent no matter if you are on a PC or iPhone or a tablet.
I found a simple photo Slide Show plugin called Portfolio Slideshow Pro.
I also added a plugin called "Add Link to Facebook" which allows new WalvBlog posts or new web pages to add a link to our new Walvoord/Walvoort History Facebook page. The Dutch developer of the plugin recently pulled the plug on support for any of his WordPress plugins and no more updates will be happening, so I may have to find another solution when it stops working.  Apparently something about taxes (VAT) the European Union has implemented was the cause and his dissatisfaction with WordPress.
Also, at the bottom of each post or page now shows when it was last updated. If you think you've already read a Walv-Blog post or web page, this will help you to see if anything has changed since you last read it.  If there are any major changes (including new photos) to the page or post, I will "push it out" to the Facebook page for you to click on.
As far as Genealogy…
No births or marriages were reported to me for 2014, so if you have any family news you would like to share, please do.
We lost as least five Walvoords during the year including, my brother Kit.
Kit Randall Walvoord (age 56) died in January in Amarillo, Texas.
Michael John Walvoord (age 44) died in June in Austin, Texas.
John David Walvoord (age 71) died in October in Commerce, Texas.
Stacey (Hill) Walvoord (age 37) died in November in Arlington, Texas.
James Randall Walvoord (age 69) dying in December in Dallas, Texas. 
Also, Elizabeth Ann "Betty" (Roger) Carpenter (age 93) died in December in Madison, Wisconsin. Betty was the daughter of Ada Adeline Walvoord (1889-1959) and was the last of my grandfather's first cousins.
I was not made aware of any other deaths in the Walvoord Family.
Second, Looking forward…
I have several new biographies nearly ready to publish.  I just need to do some more editing and searching for better photos.  If you have any biographical information, photos, or stories to share about your Walvoord/Walvoort ancestor, please share those with me and I will try to publish them on the website.
I have an idea to make an obituary archive page.  I will try to organize it by date or by name, not sure until I play around with it to see what works best. Some obituaries will be digital and other will be an image.  I have lots so it may take a while. Please send in any obituaries from your branch and I will do my best to get them included.  No obituary is too old or too recent.
I also have an idea to make a photo slide show of wedding/engagement photos from throughout the years from all years. Please send any that you want included.
I have several distant cousins who have promised me information and photos from their branches and hope to add those things to the website when received.
I plan on writing biographies on my dad's generation (aunt and uncles).
I also have a list of Blog topics to write about that I hope will be of interest to the Family.
Please keep the emails and comments coming!  I love hearing from you.
Scott Walvoord
Nashville, Tennessee