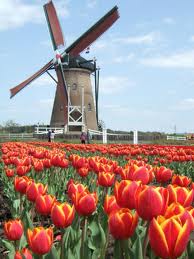 I've recently gotten motivated to work on WalvoordHistory.com with some new research and new topics of interest, not just for descendants of the Walvoord Family, but also of general interest to genealogy buffs.
I am currently working on the Biography Page to not only give a listing of personal Biographies but to replace the genealogical data and reports that were once there.  When I redid this site a couple of years ago, I took that aspect down because I was concerned about privacy of living relatives.  I think I've come up with a solution, by limiting the number of generations shown.
I've also updated several other pages and added a new page.  I'll let you try to find them because I'm not finished with updating them yet.  Come back often because you never know what new items you may find.
Also "Scott's Blog" is going to become more active as I give on updates on pages as well as some new stories including:
The Story of a Dress
My cousin Henk and my other cousin Henk and their Excellent Adventure
The Mystery of the "Janes"
Christmas With "The Phillips Girls" Part II (coming at Christmas time)
The Death of a Barn
The Walvoord Family "Coat-of-Arms"
Walvoord Reunion Plans
I hope you'll keep coming to WalvoordHistory.com and please tell me you're here by posting comments on the Comments Page or posting your thoughts on a Blog Post.
You can also subscribe to "Scott's Blog" by clicking on the RSS Feed icon in the lower left hand corner of the website and any new blog posts will come straight to your email box.